FREE Downloads --
FREEware And Shareware!
Coming Soon!
eBooks And Software!
Search For Crosswalk.Com
Local Christian Events!
Crosswalk.Com Events
Family Safe
Web Search
Search The Whole Web Safely, Without Running Into Unwholesome Material.
Safe For The Whole Family!
Christian Resource Directory
&nbspChristian Web Directory
&nbspChristian Audio Programs

Religion News
Feature Story
News Summary
World News
BaptistPress
Country Profiles
News Links
News Archives
Here Are Some Practical Ideas To
Help You Live The Christian Life!
Live It!
Inspiration And Motivation
Life Issues
Family And Parenting
Money And Finances
Ministry Tips

Signup FREE To Join The
Global Info Exchange Community
If You Like This Web Site And Would Like To Help With The Development Of Other Christian Projects, Please Mail Your Greatly Needed And Appreciated Donations To: East Point Baptist Church
Pastor: Melvin Harrell
9 Miles South Of Winnsboro
Just East Of The Intersection Of
TX State HWY 312 & FM 2088
P. O. Box 496
Winnsboro, Texas 75494
Church Phone: (903) 629-3464 Please Make Checks Payable To:
East Point Baptist Church For More Information Contact:
EastPointChurch@yahoo.com Copyright ę 2000 -- 2001
For Directions To The Scenic
City Of Winnsboro, Texas 75494
Home Of The Autumn Trails
Type In Your Starting Address:
Welcome To East Point
Baptist Church Online FREE Bible Study Tools And
Christian Living Resources

Thank You For Visiting This Web Site. This Web Site Is An On Going Work All For The Honor And Glory Of GOD. We Will Add To And Improve This Web Site As The Holy Spirit Leads And As Donations Permit. We Hope That You Get As Much Of A Blessing From This Humble Undertaking As We Do Bringing It To You. Any Help In Getting The Word Out About This Project Will Be Appreciated. Keep Us In Your Prayers And Visit Us Again Soon. GOD Bless You All.
---
---
To Suggest Your Own Favorite
Links To Be Added To This Site
Or To View Other's Favorite Links
CLICK HERE!
---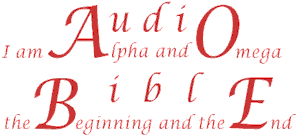 The Audio Bible Online -- CLICK HERE!
Search the Bible:
Featured Items
The Blue Letter Bible now has over 3,200,000 links onsite to over 161,000 pages of concordances, lexicons, dictionaries, commentaries, images, and Bible versions! Our prayer is that you will enjoy the site, in Jesus' name!
---
Visit The HTML Bible Homepage
Read The HTML Bible Online
---
Audio Ministries Online -- CLICK HERE!
---

Daily Devotionals At -- Devotions.Org
All Gifts, Offerings, And Donations Will Be Accepted And Are Greatly Appreciated. We Would Like To Thank All Of The Loyal Supporters Of This Web Site. It Is Only With Your Generous Gifts, Offerings, And Donations That We Can Continue To Spread The Good News To A World Starving For The Gospel Of Jesus Christ.

Visit Us For FREE Bible Study Tools And Christian Living Resources






Home About Us Worship Services Church News Upcoming Events Contact Us SiteRing By Bravenet.com Web Site Design And Development By: Gary Pinson's WebSystems
For More Information E-Mail The Webmaster: WebSystems@usa.com
Also Visit East Point Baptist Church's Humor Page
A merry heart doeth good like a medicine:
but a broken spirit drieth the bones. Proverbs 17:22 KJV



Please Tell Others About This Out Reach Ministry Web Site